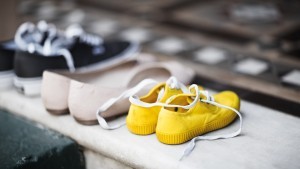 How to secure your tenancy
Each person that wants to reside in the property must fill out an application form. CLICK on the form below, print, then fill in to submit your application.
When you return the application form to our office, you must ensure that you have a holding deposit available.
When you are notified of approval, a tenancy induction meeting will be arranged.
Tenancy Induction Process
Please allow 45 minutes for your tenancy induction, as we need to explain all your tenancy details thoroughly.
All persons to be present – all tenants approved on the application will need to be present.
Payment – we have a no personal cheque policy. Therefore please supply us with a bank cheque, credit card (fee of 1.034%) or BPAY.
Please not that possession is granted once the following have been fulfilled:
Tenancy Start Date – your tenancy start date has commenced, as per your tenancy agreement.
Rent – your first 2 weeks rent has been received by our agency.
Bond – your full bond payment (4 weeks rent) has been received by our agency.
Lease Agreement signed – your lease agreement has been fully completed and signed by all parties.
During the tenancy induction we will go through the following with you:
Tenancy agreement – specific details of your tenancy with us.
Payment of Rent – you will be issues a DEFT card as a preferred method of payment.
Zero Tolerance to Rent Arrears – we will explain our policy in relation to late rental payments.
Bond Lodgement – sign the lodgement form that will accompany the lodgement of your bond with the NSW Rental Bond Board.
Property condition report and photos – we will explain what you need to do with the property condition report.
Repairs, maintenance and emergency repairs – our procedure.
Other important matters
At this appointment we will issue you with a receipt for your payment of any rent/bond, unless receipted beforehand.
After all this is completed, you are issued with the property keys.
Getting Connected
It is the responsibility of the tenant to ensure power, gas, phone and internet connected into their name. Useful numbers include:
Power and Gas
AGL (Gas and Electricity) 13 3000
TRU (Gas and Electricity) 13 3466
Origin (Gas and Electricity) 13 2461
Telephone and Internet
Telstra 13 22 00 www.telstra.com.au
Optus 13 33 45 www.optus.com.au
AAPT 13 88 88 www.aapt.com.au
Wanting us to get you connected?
If you have already indicated on your application form what connections you would like us to do on your behalf, we will arrange the connection of utility services for you as soon as possible. This is a free service to you!